Find out who is a member of the current Executive Committe.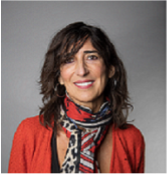 President
Prof. Dr. Verónica Benet-Martínez
University Pompeu Fabra (Spain)
e-mail: president@eapp.org
Verónica Benet-Martínez held professorships at the University of California Riverside and the University of Michigan, before joining ICREA and Pompeu Fabra University. She obtained a PhD in Psychology from the UC Davis and was a funded Postdoctoral Research Fellow at the UC Berkeley. Verónica is the current President of the European Association of Personality Psychology (EAPP), an appointed Fellow of the Society for Personality and Social Psychology (SPSP). She was an Associate Editor for the Journal of Personality and Social Psychology (2009-2015), and is an Editorial Board Member for several top-tier scientific journals in social-personality and cultural psychology. Her research has been funded by government and private grants from the US, Catalonia, and the EU. She has received awards from SPSP (Outstanding Mid-Career Contributions in Personality Psychology) and the American Psychological Association (Otto Klineberg Intercultural and International Relations Award).
Using observational and experimental research designs and different types of data (survey, behavioral, social network) Veronica examines the following issues: Acculturation/Multiculturalism: Dynamics and socio-cognitive correlates of managing two or more cultural affiliations and identities; Individual differences in bicultural identity structure; Consequences of biculturalism (social, cognitive, and adjustment-related). Culture and Personality/Self-Concept:  Identification and measurement of culture-specific and -general personality constructs; Interplay of cultural values and personality in predicting well-being; Bilingualism and self-schemas.
Vice President (President Elect)
Editor of Personality Science
Prof. Dr. John Rauthmann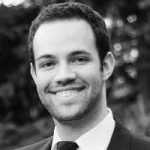 Bielefeld University (Germany)
John Rauthmann leads the work group "Differential Psychology, Personality Psychology, and Psychological Assessment" at Bielefeld University. He studies the dynamic interplay between persons and environments, or how persons structure and navigate their daily lives, thereby creating niches that may themselves have implications for their personalities and development. He aims to capture person and environment variables with a multi-method approach in the lab and in the field. Rauthmann studied psychology at the University of Innsbruck (Austria), obtained his doctorate and habilitation from Humboldt University of Berlin, and worked as a professor at Wake Forest University (NC, USA) and University of Lübeck.
Past President
Prof. Dr. Anu Realo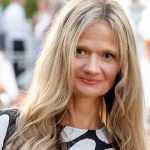 University of Warwick (UK) and University of Tartu (Estonia)
Personal web page: https://warwick.ac.uk/fac/sci/psych/people/arealo/arealo/
Anu Realo is a personality and cross-cultural psychologist. The focus of her recent academic work has been on understanding the complex relationships among personality traits, health, sleep, and subjective wellbeing. She has been involved in various activities of the EAPP for more than twenty years. She joined the Executive Committee in 2016 and two years later, Anu was elected to the Presidency of the EAPP. As President, her priorities were to expand the membership of EAPP, both in terms of numbers and diversity, and to also increase the overall influence and effectiveness of the Association. Anu hopes that in her current role as Past-President, her knowledge and international experience will continue to benefit the Association and help advance the current status and future of the field of personality psychology both in Europe and beyond.
Anu splits her time between the UK and Estonia. When she is not working, she loves reading books, cooking, chatting, and walking with family and friends. She's addicted to coffee and travel, passionate about all the arts and spending time outdoors.
Treasurer
Dr. Giulio Costantini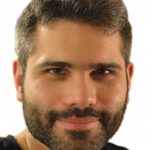 University of Milan (Italy)
e-mail: treasurer@eapp.org
Giulio Costantini is an Assistant Professor of Psychometrics at the Psychology Department of the University of Milan-Bicocca. His research interests span the fields of personality psychology, psychological methods, and network analysis. His research has been focusing mainly on developing network analysis as a statistical and theoretical tool to model personality, with a specific focus on motivational systems. Additionally, he has been applying the network methodology to understand the structure and processes specific traits, namely conscientiousness and, more recently, honesty-humility. He is also interested in the psychometric measurement of personality, with a keen eye on implicit measures. Other research interests include the relationships between personality, behavior, and psychological situations; the psychometric measurement of creative problem-solving skills; statistical power and scientific reproducibility.
Secretary
Dr. Ana Butković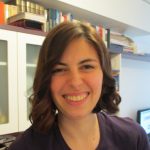 University of Zagreb (Croatia)
Email: secretary@eapp.org
Ana Butković is an Associate Professor at the University of Zagreb. She obtained her degrees in flute and psychology, and her PhD in psychology from University of Zagreb. Ana joined the EAPP Executive Committee in 2022 and will be serving as a secretary. Her research interests include personality, behaviour genetics, intelligence, creativity, and psychology of music. She teaches different courses on individual differences in both personality and intelligence, as well as an elective course introducing students to the field of psychology of music. Ana participated in establishing the Regional Network Psychology and Music (RNPaM).
As a member of the EAPP Executive Committee, Ana would like to contribute her specific experiences to develop new ideas, promote inclusion of scientists from developing countries and help advance the research on personality in Europe and worldwide.
Diversity Officer
Dr. Friedrich 'Fritz' Götz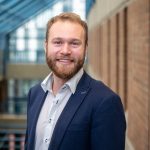 University of British Columbia, Canada
Email: diversity@eapp.org
Fritz Götz (he/him) is an Assistant Professor in Social-Personality Psychology at the University of British Columbia in Vancouver. Originally from Germany, Fritz obtained his PhD from the University of Cambridge, did a post-doc at the University of California, Berkeley and feels extraordinarily fortunate to have wound up at the beautiful Canadian West Coast. While easily excited about anything related to personality, the main focus of Fritz' research is on the causes and consequences of geographical personality differences. To study this, Fritz pursues an interdisciplinary Big Data approach that seeks to combine classic interactionist theories from social and personality psychology with an applied behavioural science perspective and consequential real-world outcomes.
In what might be his sweetest gig, Fritz is also a guest contributor at TIME Magazine. Together with Chris Wilson – TIME's director of data journalism – he runs large-scale survey studies that have attracted more than 2.5 million participants to date. At UBC, Fritz teaches various personality courses and a graduate class on geographical psychology. Fritz joined the EAPP Executive Committee in 2022 and is excited about the opportunities and challenges that lay ahead.
Outside of the lab, Fritz enjoys running, kayaking and travelling and has a soft spot for dark chocolate, foreign languages, smoky Scotch, old cinemas, German poetry and long walks.
Member at Large
Dr. Anna Czarna
Jagiellonian University, Krakow (Poland)
Anna Z. Czarna is an Associate Professor at Jagiellonian University, Krakow, Poland. She completed her Ph.D. at University of Wroclaw, Poland, and later held postdoctoral fellowships at Jagiellonian University, Poland and at Bern University, Switzerland. She is a member of the Editorial Board of Social Psychological and Personality Science. Her research lies primarily in the study of narcissism and interpersonal relationships. Using correlational and experimental research designs and relying on different types of data (survey, behavioural, physiological, social network), she has examined multiple emotional, cognitive, and interpersonal correlates and consequences of narcissism.
Dutch Affairs Representative
Dr. Manon A. Van Scheppingen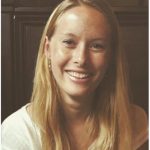 Tilburg University (the Netherlands)
e-mail: earlycareer@eapp.org
Manon van Scheppingen is an assistant professor at Tilburg University in the Netherlands. In 2019, she joined the EAPP Executive Committee as Early Career Representative and became Dutch Affairs Representative in 2022. Her research focuses on one of the big questions in personality psychology: What accounts for personality change in adulthood? Manon particularly focuses on adult personality development in the context of close relationships and major life events, such as divorce. She has an interdisciplinary network and combine methods from psychology and other disciplines (e.g., demography and sociology). She specializes in longitudinal latent variable modeling and quasi-experimental case-control designs. For more information about her research, please visit her projects on the Open Science Framework: https://osf.io/arjeg/.
Early Career Representative
Le Vy Phan, M.Sc.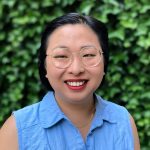 Bielefeld University (Germany)
e-mail: earlycareer@eapp.org
Le Vy Phan is currently pursuing her PhD at Bielefeld University in Germany. In 2023, she assumed the role of Early Career Representative within the EAPP Executive Committee, alongside Tobias Ebert. In this capacity, Le Vy is committed to actively fostering community building within the EAPP and facilitating increased engagement of Early Career Researchers to better address their specific needs. She is passionate about promoting scientific integrity and advancing diversity and inclusion in the field. Le Vy's research primarily revolves around theoretical aspects in personality psychology. Her research interests encompass a broad spectrum of topics, including the theoretical foundations of personality dynamics, the conceptualization of different types of behavioral consistencies, and the exploration of circumstances, methodologies, and rationales involved in drawing specific inferences from research outcomes. Additionally, Le Vy is also interested in the conceptual underpinnings of personality computing and exploring the responsible and practical utilization of technological advancements as tools for addressing research questions in personality psychology.
Dr. Tobias Ebert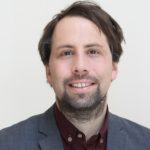 University of St. Gallen in Switzerland (Switzerland)
e-mail: earlycareer@eapp.org
Tobias is an assistant professor at the University of St. Gallen in Switzerland. His academic journey includes stops at the University of Cambridge (master's in 2016), the University of Mannheim (Ph.D. in 2020 and Post-doc), and Columbia University in New York (Post-doc). In 2023, Tobias joined the EAPP as Early Career Representative together with Le Vy Phan. In this role, Tobias seeks to contribute towards EAPP's mission for open and inclusive personality research, to support students from underprivileged backgrounds, and to foster interdisciplinary exchange. Tobias' research focuses on spatial variation in personality, the economic relevance of such variation, and the impact of cultural contexts on well-being and behavior. To study these questions, he uses large-scale data from various sources (e.g., online surveys, digital footprints, historical archival data) and diverse modeling approaches (e.g., longitudinal modeling, psychometrics, spatial analytics).
Editor of the European Journal of Personality (ex officio)
Dr. René Mõttus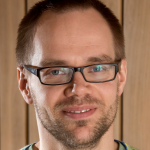 University of Edinburgh (UK)
René Mõttus obtained his PhD from the University of Tartu in 2009. He has been working at the University of Edinburgh since 2010, currently as Reader. René's interests span a broad range of topics within individual differences psychology and he has authored or co-authored nearly a hundred publications. How can individual differences be measures? How do they emerge and develop  as a result of genes' interplay with environmental circumstances? How do they play out in individuals everyday lives and important life outcomes? René has served as Associate Editor for Journal of Personality and European Journal of Personality and is currently the Editor of the European Journal of Personality. René is a co-host of the Personality Psychology Podcast and explains psychology in the People Unexplained blog of Psychology Today.
Organizer of the 22nd European Conference on Personality
(ex officio)
Prof. Dr. Matthias Ziegler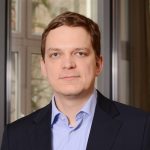 Humboldt-University Berlin (Germany)
Matthias Ziegler is a full-professor for Psychological Assessment at the Humboldt-Universität zu Berlin, Germany. His research is concerned with factors affecting life-long learning and performance. It is built around the topics measurement of traits and abilities, social desirability and faking, situation perception, and modeling of their interactions. Matthias has served as editor in chief of the European Journal of Psychological Assessment from 2013-2016 and is the founding editor of Psychological Test Adaptation and Modeling. He was president of the European Association of Psychological Assessment (2019-2021). Matthias looks forward to being a member of the EAPP EC. In 2024 Matthias and his team will host the ECP in Berlin. This is both an honor and a great challenge which will probably occupy much of the upcoming months. But most of  all it will hopefully be a lot of fun.